Our dedicated service team will take care of your needs with a level of professionalism seldom found in the recreational vehicle industry! And our safety record is second to none in the business. Performance tuning, minor or major repairs, and routine maintenance are only a few of the services we offer. And, yes, we work on competitive brands. Not sure what the problem is? Call us; we can help.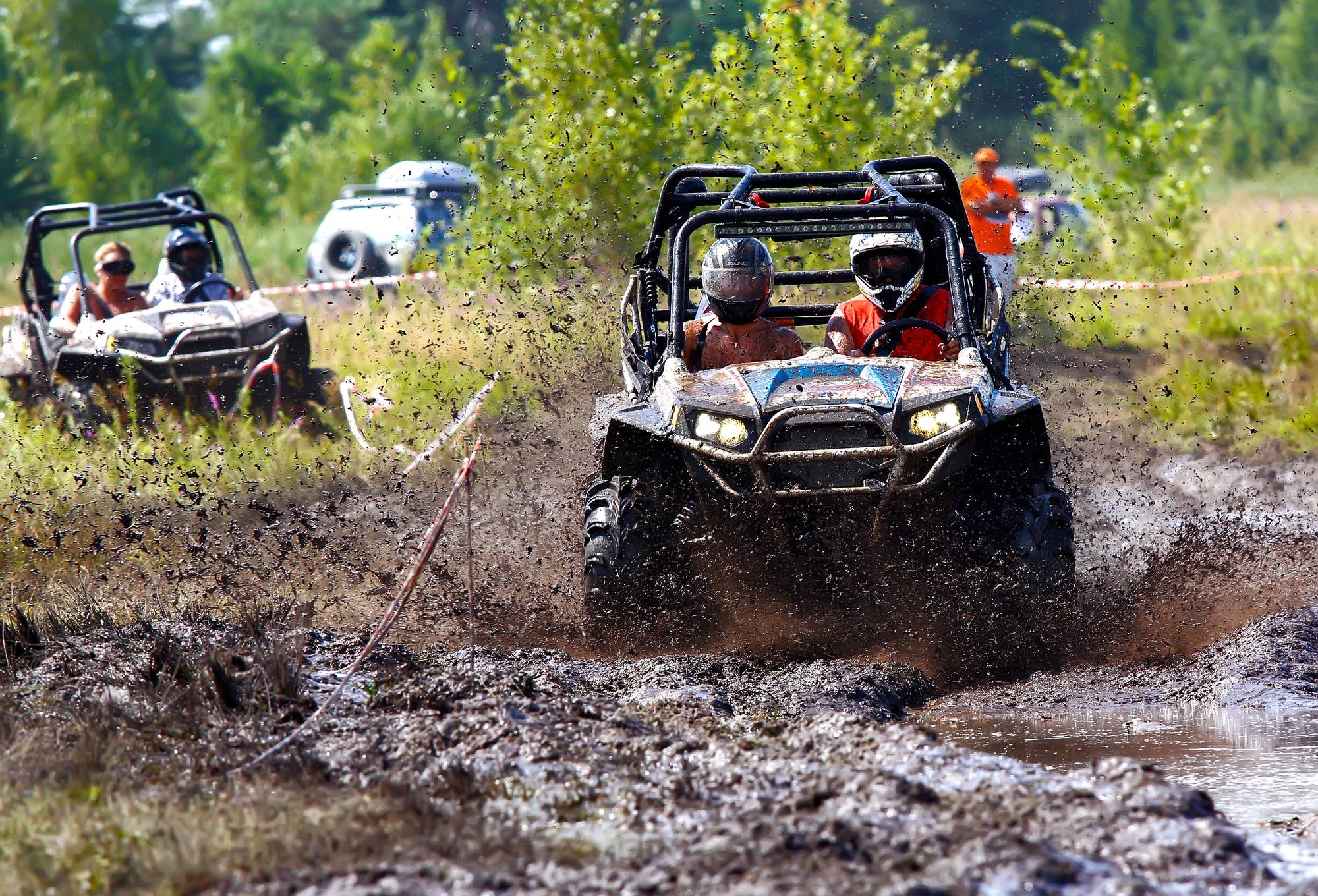 Details
Service Description
Make an appointment with our service department today. Choose accessories to install on your favorite ride, including:
Winches
Plow kits
Skid plates
Hitches
Heated grips
Hand guards
Details
Time for a new battery?  Let the professionals at FDR Powersports check it out for you.

Details
Shaft drive fluid changes are quick and keep your bike or ATV running at top performance. Stop in today.
Details
Service Description
Proper chain tension is vital to drive-component longevity and peak performance. A chain adjustment ensures your chain is not too tight, which puts strain on your wheel and drive shaft, or not too loose, causing unneeded wear to your sprocket and gear.
Chain and Sprocket Installation
Details
Let the professionals at FDR Powersports take care of all your chain and sprocket issues.

Details
Service Description
A full engine rebuild enhances your machine's performance. We disassemble the engine down to the bare block and rebuild it with all new components. A full rebuild includes new parts, such as gaskets, oil pumps, timing chains, gears, and belts. You'll get remachined valves, valve seats, and crankshafts, as well as a new air filter, fuel filter, spark plugs, water pump, and all the power of a rebuilt engine.

Details
Protect your investment and keep your vehicle running smoothly with regular oil changes as specified by your manufacturer. Oil lubricates, cools, and cleans your engine. An oil and filter change is an easy, affordable way to maintain your vehicle and keep it on the road and running longer.
Details
Improve the overall operation and performance of your machine for the upcoming season. Pre-season inspection includes a fuel system, engine, oil, exhaust, and battery check. Your vehicle will leave in peak performance operation with a clean air filter and everything it needs for the season.
Details
How you treat your new purchase for the first of many miles can effect the life of your off-road vehicle.  Let the pros at FDR Powersports help you with the break-in process to extend the life of your new purchase.

Details
Time for new tires on your ATV or Bike?  Give us a call at (270) 442-1655.
Details
Service Description
Improve the fuel economy, efficiency, and overall performance of your ride with a top engine rebuild that includes the following:
Valves, valve seats, shims, and guides
Piston rings
Cylinder wall hone
De-carbonized combustion chambers
Replacement head and base gaskets and seals
R&R idler guide or tensioner
New spark plugs
Details
Service Description
Full tune-ups are available year-round on all vehicles. Keep your machine running smoothly and extend its longevity. A full tune-up includes fluid changes, lubrication, adjustments, electrical maintenance, carburetion, a safety check, an overall performance check, and everything your vehicle needs to run smoothly.

Details
Service Description
If your machine is performing poorly, starts hard, backfires, or has a noisy valve train, it may be time for a valve adjustment. The valves are timed to the piston movement via the timing chain and other components. If your valves are out of adjustment, the motor's intake stroke, power stroke, or exhaust stroke may stop working correctly.
Details
Service Description
Winch installation affects the performance of the winch and the dredge system. A winch should be properly installed by professionals to make sure it operates at its full potential. Ensure your winch functions at peak performance; have it installed by our technicians.
Details
Service Description
A good windshield protects you from the elements while you're out riding. Your windshield also makes your machine more streamlined and increases your speed. When you need windshield installation, come to us.

Details
Service Description
Let us prepare your vehicle for winter. We add fuel STA-BIL® to the gas tank, fog the inside of the engine, grease the suspension and drive shaft, and spray metal protector on all of your metal engine components to fully prepare your vehicle for winter.
Location
FDR Powersports
1034 Broadway
Paducah, KY 42001
Hours
Mon: Closed
Tue: 8:30am – 5:30pm
Wed: 8:30am – 5:30pm
Thur: 8:30am – 5:30pm
Fri: 8:30am – 5:30pm
Sat: 8:30am – 1:00pm
Sun: Closed